About Our Professional Annapolis Roofing Services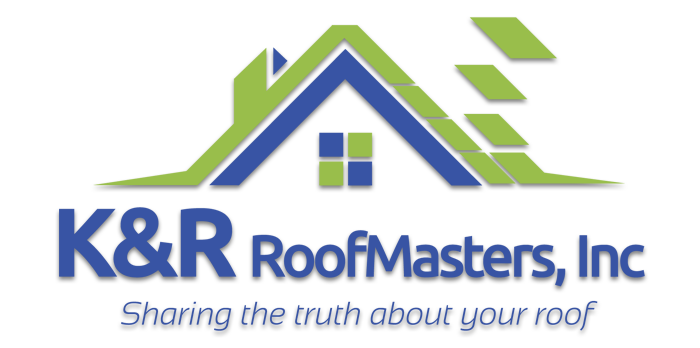 This mark, when displayed by a contractor, indicates that company's dedication to protecting the safety and well-being of you and your family. While it is rare that employees of home service contractors are involved in crimes against homeowners, it can and does happen. How often have you opened your door to a service repairman only to feel extremely uncomfortable once he's inside your house? It's not something many people think about until it's too late, but anyone who might feel uncomfortable at home alone with a service technician deserves to be safe from harm, including:
Women at home alone or with small children during the day
Elderly homeowners
Disabled individuals
Anyone else who is concerned about their personal safety and the security of their home and their belongings
We would welcome the opportunity to earn your trust and deliver you the best service in the industry.
Our Mission Statement
As a leader in the Annapolis roofing industry, the mission of K&R RoofMasters, Inc. is to provide our customers distinctive service and product specialization and to demonstrate excellence in quality, productivity.
Purpose - Our long-range purpose recognizes our Company's commitment to balance its responsibilities to God, homeowners, employees and the our community.
Community - We are responsible to contribute both time and money to make our community a better place to live.
Employees - We are responsible to our employees to make our company a great place to work and to assist them in their personal and professional goals.
CORE VALUES:
Positively Motivated – We are committed to and encouraging a hopeful attitude, a can-do attitude, a winning attitude. Offensively minded.
Team Work – We are committed to putting the customer first. Bringing together the right people to create an award winning team that gets results, resources and expertise best suited to meet our customer's total account needs.
Trustworthy – We treat others the way you want to be treated. Fairness, integrity and truth are the keys.
Hard Work & Fun – Committed to giving that "extra effort" required to do a superior job and enjoying what we do. We must be enthusiastic about what we do and always do more than what is expected of us– doing something special for the customer.
Quality – Committed to providing uniquely capable people teamed with superior roofing system material providing an end product of outstanding value.
Success – Committed to growth and recognizing the discipline and creativity required to grow.
These core values that make K&R RoofMasters, Inc. very special. We must hold onto them...cherish them...and promote them.
We Provide The Following Roofing Services in Annapolis
What Our Annapolis Clients Are Saying About Us
"The level of service at K&R RoofMasters, Inc. is fantastic. Having been a customer for many years, I am consistently impressed by the professionalism of every staff member I have come in contact with. Thank you!" - Jeff Tillett