Gutter Installation & Repair in Annapolis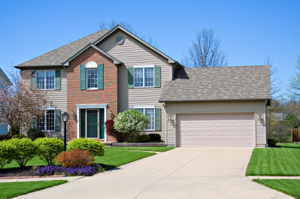 Annapolis area gutter installation is an important home maintenance venture that will help you avoid costly home repairs. On a home without gutters, the water will run down the sides of your home and drip down to the foundation, where over time, it can start to weaken and crack. If this happens to your home, you will have to deal with costly foundation repairs. However, with rain gutters, the water runs off the roof edge where the gutter catches it, channels it through a downspout and safely away from your home. By installing gutters, you will not run into foundation repairs or exterior home damage.
K&R RoofMasters, Inc. offers seamless gutters, aluminum guttering, downspouts and copper guttering systems for your home.

Our Annapolis Gutter Services
Why Annapolis Should Hire Us for Gutters
Price is everything in our business – we make sure that our rates are affordable. We're not always the cheapest but we try to provide the most accurate pricing and the best value with high quality services. We also do not have a "time and materials" clause in our agreements. We provide you the full total after completely inspecting your Annapolis area roof to understand its needs.
---
Recent Articles About Gutters
Gutters Are an Essential Lusby Household Accessory

Summer, winter, autumn, rainy or no matter what the season is, having durable and clean Lusby gutters installed on camps, homes, apartment buildings and industrial structures can help you prevent any water damage problem all through the year. These devices can be considered as great investments […]

Talk Like a Pro: Roofing Terms for Annapolis Homeowners

Nobody expects Annapolis homeowners to be proficient in the different terms used in the roofing industry, but by learning a few key terms homeowners can save time, hassle and money. By knowing the correct terminology, you can communicate more clearly with your Annapolis roofing contractor, describe […]