Seamless Guttering in Annapolis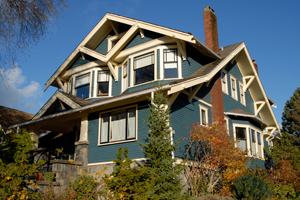 Maryland seamless guttering provides a lot of benefits over traditional gutter systems. Maybe the most noted benefit is exactly what the name implies, seamless. There are no gaps or breaks in the guttering system which provides more protection for home owners.
Because these Maryland gutters are seamless, you will not have to worry about future leaking which would require repair. The traditional guttering systems are installed in sections which are all connected piece by piece. You will discover that these types of gutter systems will start to leak from the seams over time. The leaks often go undetected which can mean that wood rot may occur, causing damage to your roof and exterior.
We provide our Annapolis customers with seamless guttering systems that are made out of many different materials like copper, aluminum and steel. You can also select from a variety of colors that will match perfectly to your home.
Our Annapolis Seamless Gutter Services
Seamless Gutters
Gutters
Guttering
Gutter Installation
Rain Gutters
Downspout
Roofing
Gutter System
Gutter Repair
Seamless Gutter
Seamless Guttering
Gutter Downspout
Why Annapolis Should Hire Us for Seamless Gutters
When you hire an Maryland roofing contractor like K&R RoofMasters, Inc., you are guaranteed to get quality service from a qualified roofer. Therefore, you can feel safe about who will be working in your home. Here at K&R RoofMasters, Inc., we display this symbol to let yo know at a glance that we stand out from the crowd when it comes to protecting the safety of you and your family.
---
Recent Articles About Seamless Gutters
Gutters Are an Essential Lusby Household Accessory

Summer, winter, autumn, rainy or no matter what the season is, having durable and clean Lusby gutters installed on camps, homes, apartment buildings and industrial structures can help you prevent any water damage problem all through the year. These devices can be considered as great investments […]

Talk Like a Pro: Roofing Terms for Annapolis Homeowners

Nobody expects Annapolis homeowners to be proficient in the different terms used in the roofing industry, but by learning a few key terms homeowners can save time, hassle and money. By knowing the correct terminology, you can communicate more clearly with your Annapolis roofing contractor, describe […]