Professional Siding Repairs & Installation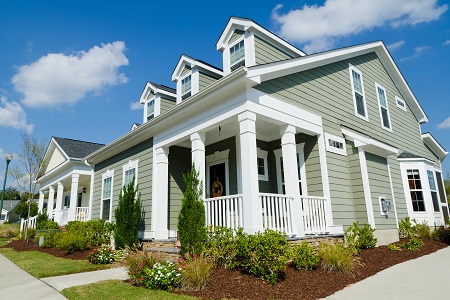 Locals rely on K&R RoofMasters, Inc. for superior service in Annapolis, but did you know we offer siding repairs & installation? Many locals still only know us as premier roofing contractors, but we offer many essential services beyond just roofing. As important as roof repairs & maintenance are for maintaining your home, your siding is essential too.
It's much easier to have one local company to trust for all of your home improvement and property management needs. You already know you can rely on us for your roof, which is the primary line of defense against the elements, but we also take care of your siding, which helps act as a protective barrier for your home as well.
When you need siding repairs & installation, let the best local team take care of you. We're committed to excellence and look forward to taking care of your service needs.
Siding Installation
Are you looking for someone to take care of siding repairs & installation? Our skilled and expertly trained technicians will provide you with the level of service that you deserve. Your siding should be able to withstand the elements and offer peak performance for years to come.
However, if you settle for inferior materials or installation, you won't get the quality you need. No matter how high-quality your siding is, if you settle for shoddy installation, you will be disappointed with the outcome and end up with ongoing problems.
It's also too easy for water intrusion to occur as a result of poor installation. Once water encroachment takes hold and gets behind your siding, it can quickly develop into mold and rot. Take good care of your home by making sure the exterior is well protected with quality siding and installation services.
Siding Repairs
It's no surprise that siding can become compromised. It's subjected to the worst of the elements, including wind, hail, and temperature fluctuations. At K&R RoofMasters, Inc. we can help with common siding repair issues that come up, such as:
Buckling
Warping
Moisture
Cracking
Pests
Homeowners usually notice they have problems after a period of neglect. It's easy to lose sight of upkeep for your siding, but if you work with us, we'll do our part to keep you on track.
For exceptional care regarding your siding and roofing, give our team a call. Contact us for superior service from skilled roofing contractors that also offer siding repairs & installation in Annapolis.