Cedar Shingle Roofing Services in Annapolis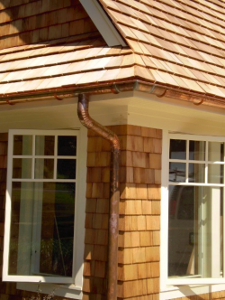 If you are wanting to install a new roof on or replace your old one, then Maryland cedar shingles may be the best option for you.
This roofing material has many benefits. Not only does it look distinctive and add style to your home, but it also goes with any architectural design. The rustic look of cedar shingles make them a great option for home owners who want to add extra curb appeal to their home.
Another benefit of the cedar shingle is their ability to withstand harsh weather. Since they are made of cedar wood, which is extremely durable, these roofing shingles have a strong resistance factor and will last for years. Cedar shingles are a more envrionmentally friendly roofing option because they are made with natural cedar wood and petroleum products.
Our Annapolis Cedar Shingle Roof Services
New Roofs
Roof Shingles
Cedar Shingles
Shingle a Roof
Cedar Shakes
Shingle Roofing
Cedar Shingle
Roofing Shingles
Roof Replacement
Roofing Installation
Shingle Roofing
Roofing
Why Annapolis Should Hire Us for Cedar Shingle Roofs
K&R RoofMasters, Inc. holds a wide range of product and agency certifications. Every job meets or exceeds all manufacturer AND client requirements. At K&R RoofMasters, Inc. you can always deal with the company decision makers. No decision-making layers to slow work down. A full time on-site foreman oversees every roofing project. You can count on our Annapolis roofing contractors to respond quickly to your needs.
---
Recent Cedar Shingle Roofing Projects
Tracys Landing Roof Replacement

This was an old cedar shake roof. We completed some repair work back in 2017. This previous customer contacted us when a large tree fell on their home. The tree damage and significant storm events it was time to replace the roof. If you are looking for […]
Recent Articles About Cedar Shingle Roofs
How Long to Install a Dunkirk New Roof

Many Dunkirk New Roofs come with a life of up to 20 years and some more durable and hard wearing roofs will have a life as long as 40 or 50 years but if you don't care for your roof and regularly have it checked and […]

Talk Like a Pro: Roofing Terms for Annapolis Homeowners

Nobody expects Annapolis homeowners to be proficient in the different terms used in the roofing industry, but by learning a few key terms homeowners can save time, hassle and money. By knowing the correct terminology, you can communicate more clearly with your Annapolis roofing contractor, describe […]