Are You Looking For Huntingtown Roofing Contractors Today?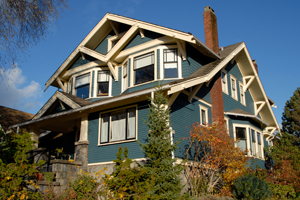 As a leader in the Huntingtown roofing industry, the mission of K&R RoofMasters, Inc. is to provide our customers distinctive service and product specialization and to demonstrate excellence in quality, productivity.
Purpose - Our long-range purpose recognizes our Company's commitment to balance its responsibilities to God, homeowners, employees and the our community.
Community - We are responsible to contribute both time and money to make our community a better place to live.
Employees - We are responsible to our employees to make our company a great place to work and to assist them in their personal and professional goals.
K&R RoofMasters, Inc. - Huntingtown Roofer
Much of our business is referred to us by our satisfied Huntingtown clients. We can supply you with a long list of happy customers in Calvert County. Our roofing contractors work hard to make sure that our customers are saying nice things about us even 30 years after we do their roof. Moreover, that commitment to quality and customer service really pays off. We are here to change the way you look at a roofing company in Huntingtown.
Huntingtown Tile Roof
You can minimize your risk when hiring an Huntingtown roofing contractor by going with K&R RoofMasters, Inc.. You owe it to yourself and your family to make sure that you are inviting individuals into your home who have been screened by a criminal background check and who are routinely tested for illegal drug use. That is why our Huntingtown tile roofing experts display this symbol; to let you, the homeowner, know at a glance that we stand out from the crowd when it comes to protecting the safety of you and your family. We also offer:
Tile Roofing
Tile Roofing
Tile Roof Installation
Concrete Tile Roof
Tile Roof Repair
Spanish Tile Roofing
Install Tile Roofing
Ceramic Tile Roofing
Roof Tile
Tile Roofing Replacement
Clay Tile Roofing
Tile Roofing Cost
Huntingtown Roof Repairs
Before the rainy or winter season sets in, you have to check your roofs for any damage or leakage. Roof repairs in Huntingtown must be done in order to keep your home warm and dry as possible. Of course, you do not want to encounter several problems that can be so irritating and can cause damages to your properties like appliances, furniture, carpets, electronics and flooring. Repairing the roofs must be considered as soon as you noticed leaks and should be done before it rains or snows in your area.
The elements that usually give roofs some problems are sun, wind, rain and snow. Exposure to these natural elements typically leads to deterioration and damage. A storm or typhoon can surely give the whole house negative effects while common weather setbacks can easily be repaired. One of the most common problems that usually arise because of weather changes is leaks.
Services We Provide in Huntingtown, Maryland
Reviews and Testimonials for K&R RoofMasters, Inc. in Huntingtown
Great work, arrived on-time, even cared enough to come back and check our gutters after we had some rain. Would/will recommend to others
Roof looks GREAT! Appreciate the excellent work and considerable clean up of my yard. NO MORE LEAKS and it has been raining for 5 days straight! Thanks !