Are You Looking for Slate Roofing in Annapolis?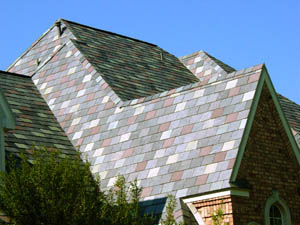 Did you know that slate roofs in Annapolis can last up to a century or even longer? That is why slate roofing is now making the need for roof replacements disappear.
You will find that slate roofs provide other advantages to home owners. Some of these include aesthetic appeal, resistance, and reduction in home energy cost due to their insulating capabilities. Slate roofing is a very specialized roof installation and is used on homes with historic value. After installation of slate roofing, you will notice that this material is extremely durable and wind resistant. They have been known to withstands winds up to 130mph. If you are looking for a low-maintenance, durable, environmentally friendly roofing option, slate roofing is perfect for you.
Our Annapolis Slate Roof Services
Slate Roofing
Slate Roofs
Slate Roof Repair
Slate Roof Shingles
Slate Roof Tiles
New Roof
Slate Roofing Materials
Slate Roofing Installation
Slate Roofing Shingles
Why Annapolis Should Hire Us for Slate Roofs
Most roofing companies do not bother to practice such stringent policies as background checks, routine drug testing, and professional training. But that's what distinguishes us from the all the rest. When you see the K&R RoofMasters, Inc. name, you know you are dealing with a professional Annapolis roofing contractor who cares about your personal safety, the safety of your family, and the well-being and security of your home.
---
Recent Articles About Slate Roofs
How Long to Install a Dunkirk New Roof

Many Dunkirk New Roofs come with a life of up to 20 years and some more durable and hard wearing roofs will have a life as long as 40 or 50 years but if you don't care for your roof and regularly have it checked and […]

Talk Like a Pro: Roofing Terms for Annapolis Homeowners

Nobody expects Annapolis homeowners to be proficient in the different terms used in the roofing industry, but by learning a few key terms homeowners can save time, hassle and money. By knowing the correct terminology, you can communicate more clearly with your Annapolis roofing contractor, describe […]