Half Round Guttering Systems in Annapolis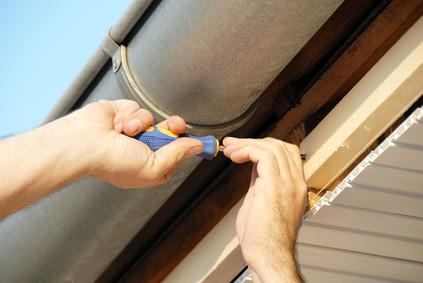 Maryland half round guttering systems are one of the oldest and most popular guttering types available. They are widely used by homeowners across the U.S. and are available in many colors. These are just some of the many reasons that homeowners choose this type of Annapolis Area guttering. You will find that half round guttering goes well with almost every architectural style. Half round gutters also come in different materials, some of which are steel and aluminum.
Seamless half round gutters are simple to maintain and install. Our contractors make them right at the job site, which insures property fit and dimensions. These gutters are also seamless, which means that they will not incur any leaks. With their inward lip design, they are installed with hidden hangars which provide a more appealing look.
Our Annapolis Half Round Gutter Services
Half Round Gutters
Gutters
Guttering
Gutter Installation
Rain Gutters
Downspout
Roofing
Gutter System
Gutter Repair
Seamless Gutter
Seamless Guttering
Gutter Downspout
Why Annapolis Should Hire Us for Half Round Gutters
A lot of roofing companies don't have the stringent policies like background checks, frequent drug testing, and professional training. That is why we are different. You are dealing with a professional Annapolis roofing contractor that can be trusted to work around your home and family. Our contractors are among the best in the industry and provide you with friendly, quality services that you can rely on.
---
Recent Articles About Half Round Gutters
Gutters Are an Essential Lusby Household Accessory

Summer, winter, autumn, rainy or no matter what the season is, having durable and clean Lusby gutters installed on camps, homes, apartment buildings and industrial structures can help you prevent any water damage problem all through the year. These devices can be considered as great investments […]

Talk Like a Pro: Roofing Terms for Annapolis Homeowners

Nobody expects Annapolis homeowners to be proficient in the different terms used in the roofing industry, but by learning a few key terms homeowners can save time, hassle and money. By knowing the correct terminology, you can communicate more clearly with your Annapolis roofing contractor, describe […]