EPDM & TPO Roofs: Coatings For Annapolis's Flat Roofs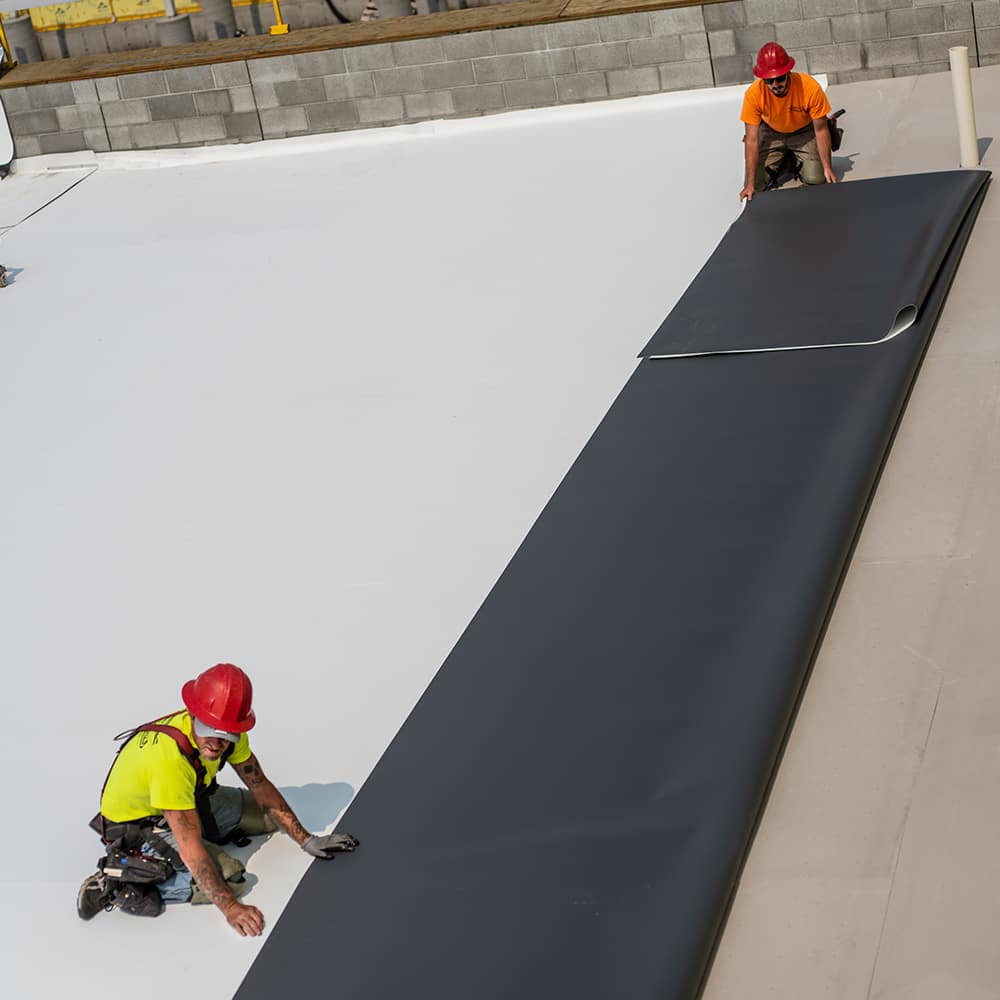 We're happy to be the most trusted roofing contractor in Annapolis when it comes to EPDM roofing. Our local professionals are well-versed in the creation of EPDM and TPO roofs, making us the most dependable company to trust with your roofing needs. When you want EPDM roofing service for your valuable residential or commercial property in Annapolis or its surrounding areas, call us here at K&R RoofMasters, Inc. at 443-433-6202 to schedule your appointment.
We're the most reliable EPDM roofing experts in Annapolis. If you're looking for roofing options that are resistant to the build-up of extraneous materials, make sure your roof will require less routine maintenance with our EPDM roofing options. Trust our experts to provide you with an installation service that will help your EPDM roofing choice serve your home or business building best.
TPO Roofs
TPO roofs have a variety of benefits that other types of roofs are unable to offer. They're especially resistant to UV rays, ozone, some chemical exposure, and heat radiation. Tears or punctures are notably uncommon with TPO roofs because they're highly damage resistant, making them an excellent EPDM roofing choice for people who are looking for a convenient roofing choice down the road. They're also resistant to the build-up of extraneous substances such as mold, mildew, moss, dirt, grime, allergens, pollutants, and contaminants, making them a roofing choice that will require less roofing maintenance.
These are a wonderful option for those who wish to keep their health and safety standards at the highest quality possible, even between routine maintenance pressure washing appointments. Their protective capabilities go beyond the weather, so those who have chemicals or deal with excessive heat may want to choose this EPDM roofing option.
EPDM Roofs
With a lifespan of over 20 years, EPDM roofing will last customers as long as they need it to with minimal maintenance required. It can be an incredibly energy-efficient option, especially if a customer chooses an EPDM roofing material in white. Use our roof replacement service to switch to an EPDM roof in an extremely affordable way.
Call 443-433-6202 to discuss your EPDM roofing options with us today! This energy-efficient, affordable, and durable roofing material has served families and businesses for over 20 years of lifespan. Investing in a heat and build-up resistant EPDM roofing option can save home and business owners money in the long run, making them one of the best roofing choices we offer.